The Fort Worth Zoo in Fort Worth
If you're looking for a fantastic day trip for the whole family this fall, look no further than the world famous Fort Worth Zoo located right here in the heart of Fort Worth.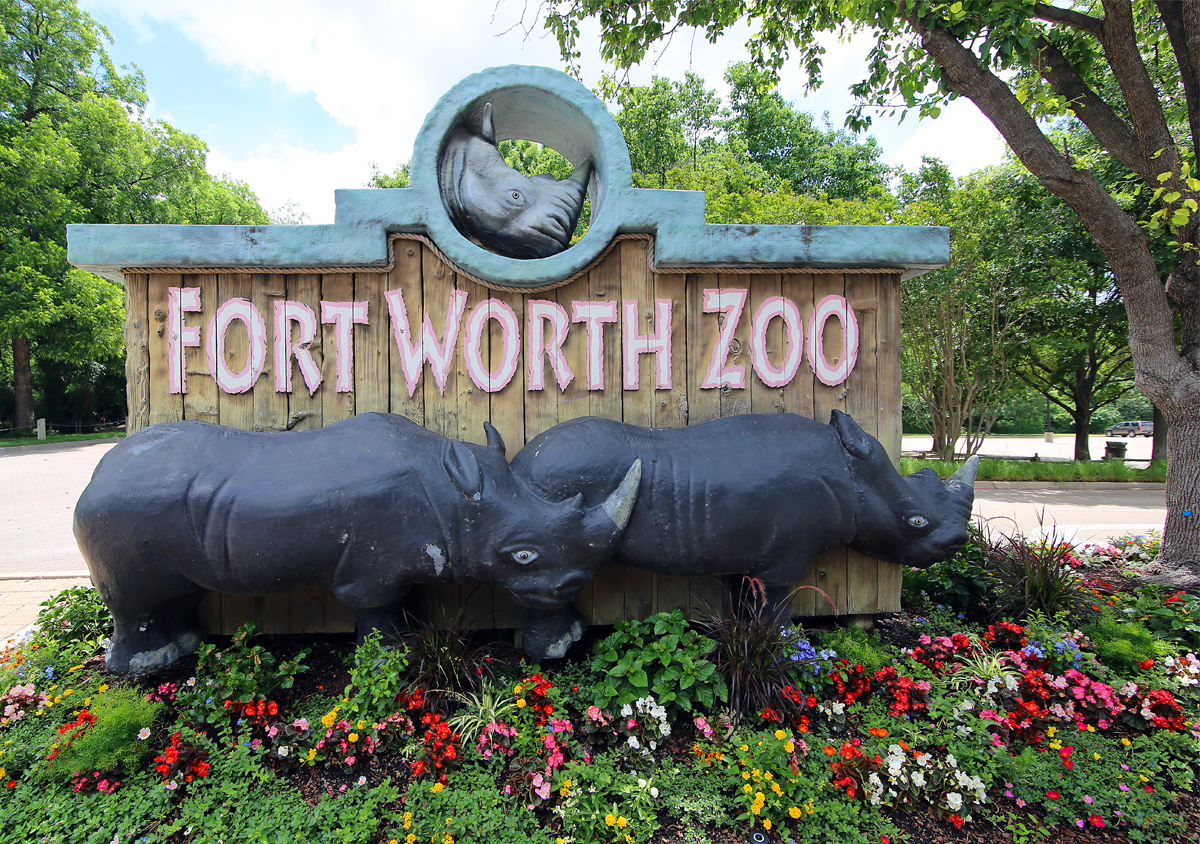 The Fort Worth Zoo in Fort Worth was founded in 1909 and is currently the oldest continuously operational zoo in Texas. When it was first opened, the Fort Worth Zoo had only a handful of animals: one lion, two bear cubs, an alligator, a coyote, a peacock and even a few rabbits. Even though the zoo had such humble beginnings, it has now become a nationally recognized hot spot for tourists. In fact, it currently has more than 7,000 species of animals, both native and exotic, that reside at the Fort Worth Zoo.
The Fort Worth Zoo History
Sadly, the zoo began to deteriorate in the late 1980s. Community support for the zoo fell rapidly and outdated animal care and maintenance became a huge issue. Luckily, in the fall of 1991 the Zoo became a non-profit organization under the management of the Fort Worth Zoological Association. After years of raising funds (more than $20 million to this date) and upgrading habitats and care methods, the Association has transformed the Zoo into almost a completely new place.
In fact, since 1992, more than 16 permanent exhibits and facilities have been opened. Improvements to walkways, the addition of restaurants and picnic areas, and even handicap accessibility has been added to the Zoo. This transformation has been more than noticed by the community, the Zoo is currently ranked within the top 5 zoos in the nation by the USA Travel Guide.
The mission of the Fort Worth Zoo focuses on three major prerogatives: conservation, education, and entertainment. Their goal is to improve the relationship between humans and animals, as well as increasing respect and knowledge of nature and all of its wildlife. The staff and volunteers of the Fort Worth Zoo hope to always exceed visitor's expectations and to promote positive environmental change through its scientific research.
Fort Worth Zoo Exhibits & Attractions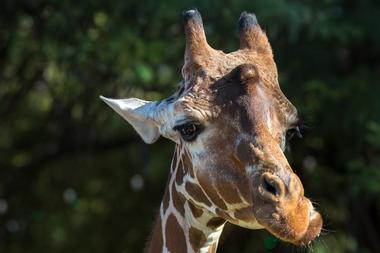 The Fort Worth Zoo has 12 permanent exhibit areas on its campus: Penguins, World of Primates, Asian Falls, Raptor Canyon, Cheetahs, Flamingo Bay, Meerkat Mounds, Australian Outback, African Savannah, Parrot Paradise, Texas Wild!, and the Museum of Living Art.
There are currently 98 endangered species at the Zoo, including mammals, birds, reptiles and amphibians. Some of the most breath-taking endangered mammals are cared for at the Zoo, including jaguars, black rhinos, and western lowland gorillas. Visitors will be truly amazed by these magnificent creatures.
Visitors can even interact with some mild and friendly animals in the Texas Wild! Petting Corral. Here, guests can get up close and personal with goats, chickens, tortoises, and even snakes.
There are also all sorts of attractions and rides for every member of the family to enjoy: Safari Splash, Tasmanian Tower, Outdoor Learning Theater, Yellow Rose Express Train, Country Carousel, Playbarn, Wild West Shooting Gallery, Swinging Swamp Bridge, Texas NatureTraders, Weather Theater, Lone Star Mining Company Movie House, and even Hurricane and Tornado Simulators.
The zoo's newest attraction is a must-see – The Hurricane and Tornado Simulator. This attraction allows guests to experience hurricane and tornado force winds in a safe and exciting environment.
Guests can also experience life on the farm at the Zoo's PlayBarn, enjoy a game of laser tag at the Wild West Shooting Gallery, or even take a pleasant ride on the Country Carousel. The Yellow Rose Express Train is not to be missed! The train travels between SafariDepot and Texas Wild!while allowing children to experience conducting and operating the train.
One of the most popular and educational exhibits is the Texas Nature Trader's area. Children can explore and learn in a simulated wild environment. They will gather fossils, rocks, bones, plants, and all sorts of other artifacts for points, while enjoying a wild adventure.
During the summer months, the Safari Splash zone allows guests to cool off and enjoy some shade in a world-class 14,000 square foot play pool. There are four water slides, a toddler play area, and even animal-shaped water cannons for the children to enjoy.
The outdoor learning theater is a state-of-the-art theater where the zoo hosts conservation and educational presentations. It is more than 13,000 square feet and truly provides invaluable experiences to visitors.